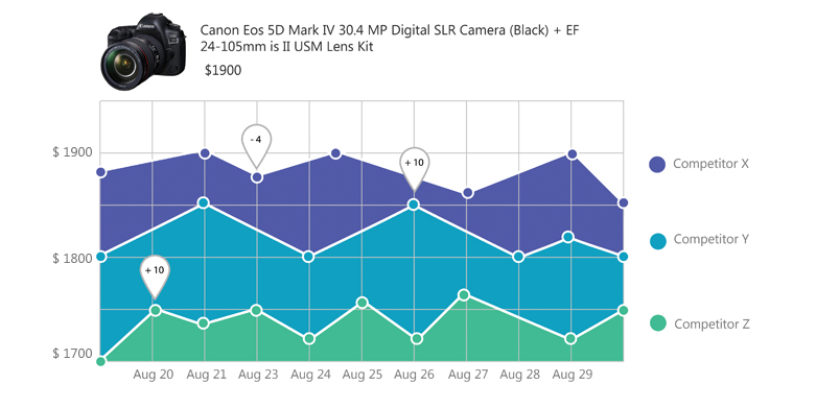 Read time

3

min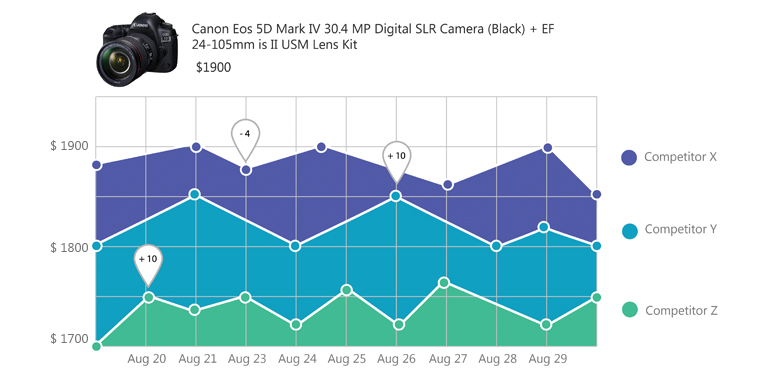 Pricing is considered as one of the most important criteria for online shoppers while making their final purchase decision. More than 60% online shoppers marked pricing as the first indicator. Clearly, pricing is one of the most important factors considered by consumers before making their final purchase decision. Did you know that over 90% of e-buyers say they compare deals (read prices) online before making the purchase decision? According to the e-commerce pricing facts, an average online shopper will visit at least 3 websites before finalizing their purchase. Considering how important 'price' is in the purchase decision, it is no surprise that many businesses are relying to Pricing Intelligence.
What's the Big Deal about Pricing Intelligence
The volume of data generated by the retail industry is growing exponentially, and this data is being used for price optimization among other things. According to a McKinsey report, Amazon and other e-commerce leaders reprice the most popular products up to 12 times a day and actively react to changes in competitors' prices in a matter of hours or even minutes. Pricing intelligence helps you be quick and efficient in adjusting prices and make the most out of the price insights.
Here are some of the Major Benefits of Pricing Intelligence:
Boosts Sales
To pump up your sales and for your customer to choose you over your competitor, you need to offer an irresistible price. This is possible through price monitoring service – timely comparisons and analysis of the prices, deals, offers and discounts of your competitors. Peg your price in such a way that it is the most appealing one among the other prices while also reflecting the dynamics of costs, market demands, response to competition, and profit goals.
Increased Margins
Competitive price monitoring highlights products you may be selling for a very low price, thereby making only smaller profits than markets could allow. By using these price insights intelligently, you can still sell be the cheapest amongst your rivals while maximizing your margins.
Improves Product Search Performance
Apart from the content, page optimization, keyword identification, navigation etc., the price of a product can play a very crucial role in gaining visibility in the online search results. Amazon uses pricing to determine predicted conversion rate and also as a major factor in choosing which product to show in the buy box (which is the part of the page containing the Add to Cart button.
Improves Customer Satisfaction
If you were to remember the most joyous shopping occasion it would most probably be the one where you spent little and bought more. Customers are known to be happy with purchases that go easy on their wallet and tend to make repetitive purchases from the same seller. That's customer satisfaction in short.
Prevents Piling up of Old Stock
You really don't want to be holding on to excess stock of a particular product when the prices are getting slashed.  You will be forced into selling at narrow (or worse, zero) margins, sometimes even below the original cost price to liquidate your stock. Smart use of competitor price intelligence will help you price competitively to ensure optimum stock turnover.
Conclusion
It's a war of prices in the e-commerce world. If you make a mistake in optimally pricing your products, you may have to suffer drop in sales and margin and eventually lose customers' trust.
Recent research shows that price intelligence can improve a company's margins by 2 to 7 percent in 12 months — thereby yielding an ROI between 200 and 350%.  It is evident that an effective system of competitive intelligence and pricing will help you stay in the race and gain business advantage over your rivals.
As an ecommerce player, you need to have competitive price intelligence to create an effective pricing strategy. Springbord's online price monitoring services offer you complete visibility into competitors' pricing information and possible price fluctuations giving you the opportunity to identify competitive and profitable price points for your products.