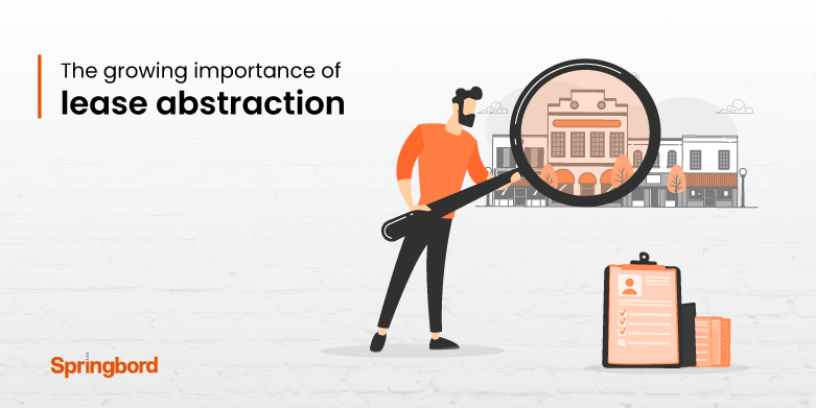 Read time

2

min
Managing commercial lease is a tedious and complex work. Given the extensive volume of lease portfolios, related paperwork, and several contractual iterations, it is becoming increasingly challenging to track and manage lease contracts efficiently. The challenge is further compounded due to siloed processes and mostly manually managed documentation and filing that restricts holistic visibility into lease portfolios for effective management.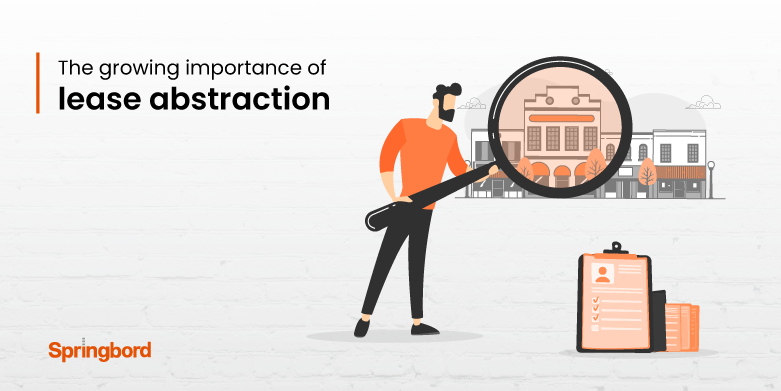 The key role of lease abstraction
A lease agreement contains an extensive amount of information that may not be either relevant or needed to run day to day operations and to manage other maintenance processes. To extract critical information for such purpose it is both tedious and time consuming to flip through hundreds of pages, which can often lead to missing out on important information. And given the increasing volume of commercial lease portfolio, the process of manually looking for important information is rife with errors. Missing or incorrect information can negatively impact several processes and operations and in turn overall portfolio management.
It is because of this very reason lease abstraction has emerged to be a key process in ensuring efficient lease management and operations. Accurate, timely, and concise lease abstraction has the potential to drive growth and efficiency across commercial real estate portfolio.
Accurate lease abstraction is invaluable to lease management
A succinct summary of the most critical lease data in an easy to follow report is key to staying on top of lease portfolio and its management. Important information within commercial real estate leases including – termination dates, CAM expenses, rent and rent projections, amendments, violation of terms, and others – are crucial to not just ensure portfolio administration but also manage several financial and accounting processes.
Without lease abstraction it becomes a herculean task to access all of this information regularly from a large volume of paperwork. In addition to that, lease contracts use legal language which makes the task of extracting information even more challenging for untrained resources. Lease abstraction helps address all these challenges and offers a concise summary of voluminous commercial lease documents.
Outsourcing lease abstraction to stay ahead of the curve
Seeing as how lease abstraction requires dedicated time, skilled resources, and right tools to ensure accurate and timely summaries, companies are increasingly outsourcing lease abstraction services. By letting professional service providers manage lease abstraction operations who have specialists doing the abstraction, commercial real estate (CRE) companies can ensure efficiency of the process and data accuracy. It is an affordable alternative that saves time and money otherwise needed to set up operations and train resources in-house. With service providers shouldering the lease abstraction load, you not only have access to right data but also have time to better focus on more strategic aspects to drive growth and profitability.
Springbord has been helping real estate companies for years abstracting large volume of lease portfolios timely and accurately. Talk to us today to find out how our dedicated team of specialists can help accurately summarize any volume and nature of lease contracts.