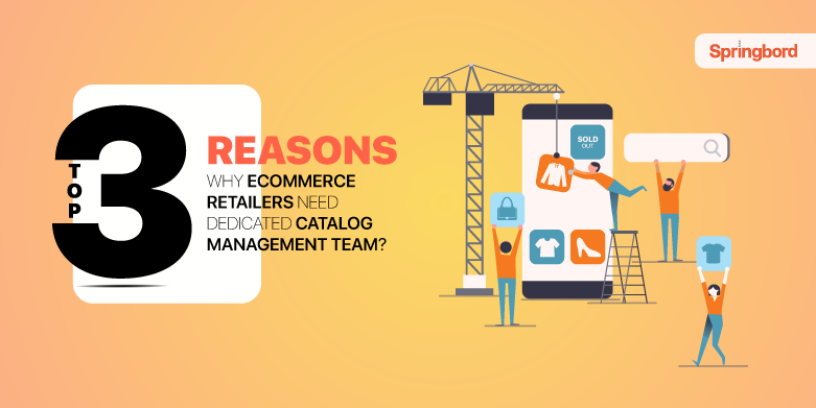 Read time

2

min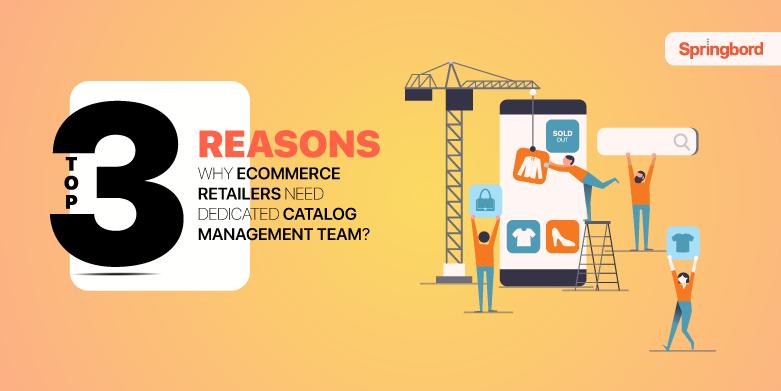 Achieving success in ecommerce is hard work. With deluge of retailers offering similar product range at competitive prices, it is battle ground where attracting customers is tough. One of the key aspects that can really help you stand out is ensuring effective catalog management across channels.
Although e-commerce product catalog management is anything but easy. In fact, as market continues to evolve and new channels continue to emerge, organizing catalog is becoming a complex process. Managing catalog scalability, ensuring data consistency and quality, while making products searchable warrant a dedicated team who is equipped and trained to handle end-to-end catalog management.
Updating products frequently
Price changes, new product updates, offers and promotions are some of the many reasons, why you need to frequently update product SKUs. Depending on the size of your product catalog you may end up spending a substantial amount of time updating your products so you can list them properly. This could be a tedious and a time-consuming task in case you lack a proper process. This can make updating product information difficult while chipping away on your bandwidth for other strategic tasks.
On the other hand, having access to dedicated resources can help you establish a robust process and streamline the task of maintaining and updating product database frequently. As a result, you can now maintain up-to-date product information across channels and provide every information your customers need to make a buying decision.
Managing multi-channel product listing
As an ecommerce retailer you are well aware that every marketplace whether it is Amazon, Flipkart, eBay, or your own site, product listing requirements vary vastly. Extensive and differing guidelines could make it difficult to ensure products are listed as per the site's requirements. And therefore, quite often your product catalog may wound up incomplete or confusing.
With a dedicated team you can make this process a breeze. They can help list your products and update your catalogs across a large number of ecommerce websites/marketplaces. And because their core function is to manage catalog, they are well aware of the marketplace and ecommerce sites guidelines, which makes it easy for them to handle product catalog of any size and variation.
Improving product portfolio visibility and simplifying search
This is one of the key challenges that online retailers face. Lack of centralized visibility into their product data. As a result, it leads to inventory issues and data quality problems, making it further difficult to manage products across multiple channels. This in turn compounds the challenge of managing and customizing product information to improve searchability.
Having a dedicated team will ensure your product information is maintained in a unified platform. Comprehensive visibility into product data enables the team to customize pricing, offers, themes, et al. across various channels to attract and engage customers. They can also customize catalog search option to make it easy for buyers to search for specific product or category based on their requirements.
Whether you have just started out or running multiple ecommerce stores with a presence across marketplaces, managing product catalogs can be a mammoth task. However, it can be simplified with a dedicated ecommerce catalog management team, who can handle your product catalog throughout its lifecycle. Having a well-managed and up-to-date e-commerce catalog with high-quality product information allows you to deliver rich customer experience and boost conversion.
Springbord has been helping ecommerce retailers of all sizes enrich their product catalog and drive higher traffic, retain customers and deliver great experience. To know more about our wide range of services, talk to us today!